An integrated, urban core in the heart of Beaverton
Welcome to Lascala, where comfort, quality, and local authenticity are combined to provide the best communal living experience.
Find modern and timeless design in the Lascala Apartment homes, atop a diverse selection of food and drink options at Lascala Food Hall.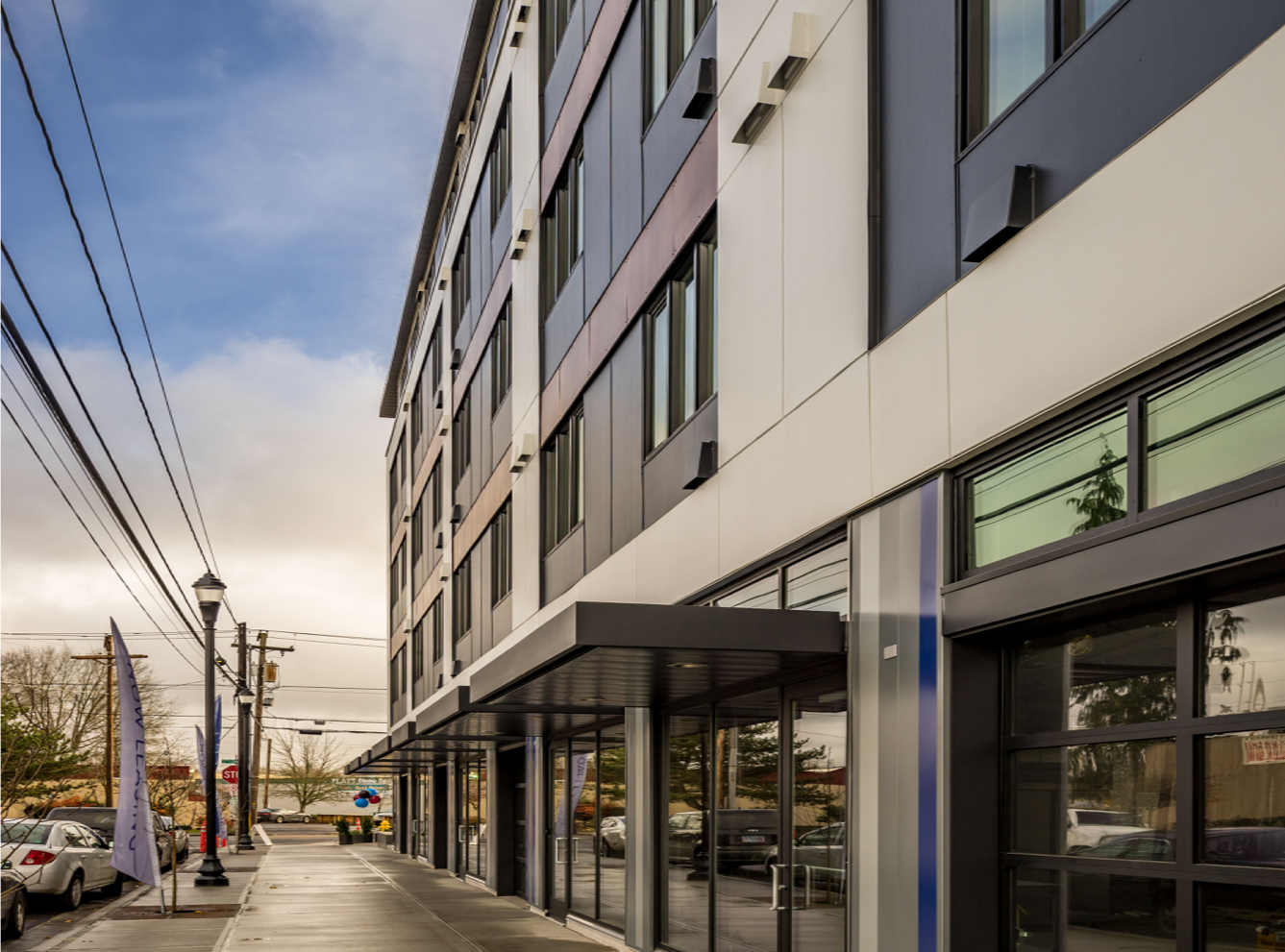 44-unit apartment building offering studio, 1B, 2B floor plans with easy access to Lascala Food Hall, Beaverton transit line, and varied Downtown Beaverton retail options.

Size: 40,000 Sq Ft.
Completed Year: 2014

Interested in living here? Visit Lascala Apartments to learn more!
Food Hall featuring 3 external micro-restaurants and an inner shared seating area. With a diverse array of food and drink options (including a full bar inside), there is something for everyone!
Size: 7,400 Sq Ft.
Completed Year: 2014

Visit Lascala Food Hall for more information or check out @lascalafoodhall on Instagram and Facebook.