Revitalization without Displacement
Introducing Downtown Rockwood: a community empowerment project in close partnership with the City of Gresham's Redevelopment Commission, featuring mixed-use development for a variety of services and purposes. The active construction site is located at the triangle between 185th and 188th Avenues and E Burnside and SE Stark Streets, directly on the Rockwood/E 188th Ave MAX line station.
Downtown Rockwood broke ground in Summer 2019. Phase I completed in January 2020 and is fully occupied and actively operated by Oregon Tradeswomen. Lumen Building completed in August 2020, Rockwood Market Hall completed in April 2022, and Aviva Apartments broke ground in June 2022.
Learn more at Downtown Rockwood!

Time-lapse video of the construction of the Business Center

Aviva is a mixed-income multifamily apartment community with communal amenities and ground-floor retail.
Contact info@downtownrockwood.com for commercial leasing inquiries. Residential pre-leasing set to commence in Spring 2023.
Size: 113,783 Sq Ft
Est. Completion: Fall 2023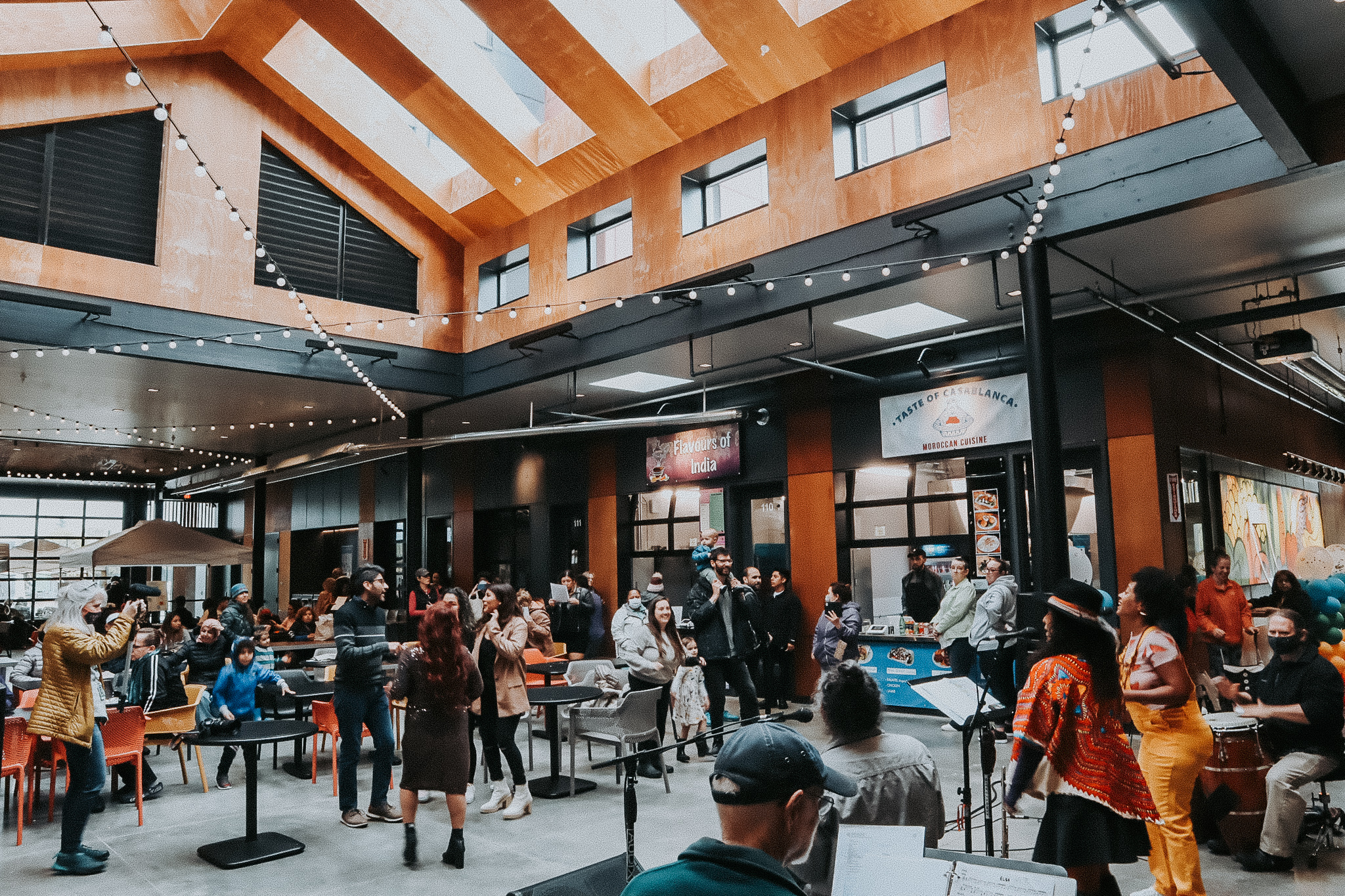 Delivering fresh, healthy, ethnic food options to locals and visitors of Rockwood. The Market Hall features micro-restaurants, micro-retail, ethnic micro-groceries, a commissary kitchen, rentable cold and dry storage, two floors of commercial office space, and active community programming of the large public Plaza.
Size: 25,000 Sq Ft
Completion: Spring 2022
The new headquarters, workshop, and training center for Oregon Tradeswomen. Located at the corner of 188th Avenue and SE Stark Street.
Size: 8,300 Sq Ft
Completion: January 2020