Empowered Communities Thrive
Introducing Downtown Rockwood: a community empowerment project in partnership with the City of Gresham's Redevelopment Commission, featuring over 20,000 Sq Ft. of new, mixed-use development.
Downtown Rockwood broke ground in Summer 2019. Completion on all four project components estimated for Fall 2021. The site is under construction and is located at 18535 SE Stark Street.
Interested? Learn more about the project and leasing opportunities at Downtown Rockwood website
Building A: Business Center
Tenants include: MetroEast Community Media, La Villa Grill, Little Wings Academy, Mount Hood Community College, Worksource Oregon.

Estimated completion: Summer 2020 (broke ground Summer 2019)
25,000 sq ft. Market Hall featuring local, fresh, and ethnic food options.

Micro-restaurants, grocery space, and market stalls now leasing.

Estimated completion: Spring 2021.
Building B: Living & Retail
37,000 sq ft. apartment complex with ground-floor retail.

Mixed income housing options available, with full access to communal amenity space.

Estimated completion: TBD
Building D: Workforce Trades Training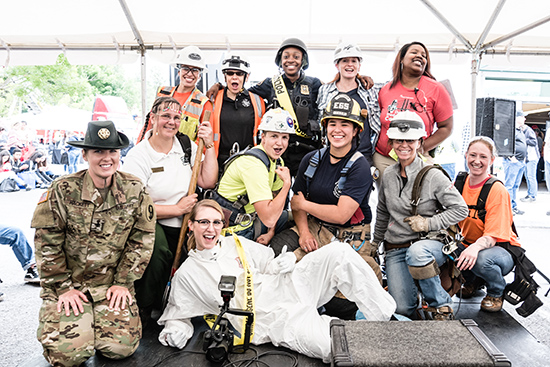 8,300 sq ft. remodel on adjacent 187th street corner.

Estimated completion: Winter 2019.
Downtown Rockwood is currently under construction! For more information about special events and updates visit www.downtownrockwood.com or follow us on Facebook!