The Vibrant, Healthy, Happy Community
Bethany Village builds on the best traditions of traditional design and integrates residential, retail, and professional spaces in a vibrant environment. We seek to bring people together by offering our residents, business owners, and working professionals a unique lifestyle built around a well-planned, walkable neighborhood of human scale.
Bethany Village is located north of Highway 26 (Sunset Corridor). Take Exit 65 for Bethany Boulevard toward Cornell Road, turn north on N.W. Bethany Boulevard and continue to Bethany Village Centre.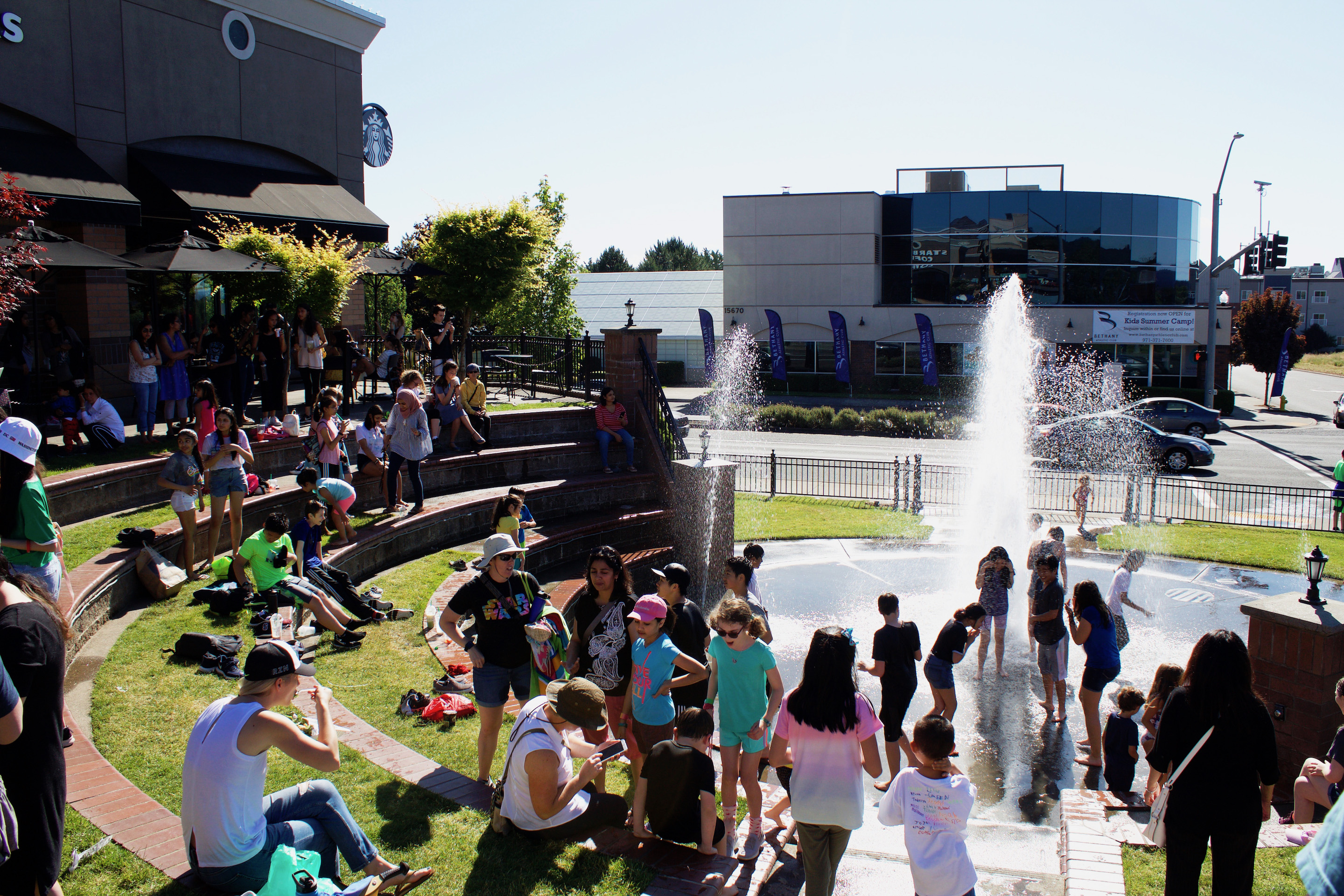 Master-Planned for Integrated Living
Bethany Village is an authentically designed mixed-use community where diversity and variety are paramount. Retail spaces range from specialized micro-restaurant and micro-retail, clothing, and toys, to a large grocery, pharmacy, cleaners, banking, and medical.
Designed to be distinctly and comfortably walkable, Bethany Village is a community where anyone can live, work, play, and shop. Healthy options and ample communal spaces complete the community and emphasize the focus on wellness and gathering.
Bethany Village programs special events year-round to build community involvement, attract crowds, and entice shoppers. Events include summer concerts, Oktoberfest, Bethany's Got Talent, and an annual Tree Lighting Festival.
Bethany Village Shopping Centre
– 44+ tenant shopping center with public plaza featuring amphitheater seating
– Size: 130,000 Sq Ft
– Completed Year: 1998
– Visit Bethany Village for more information
Essenza and Bethany Village Main Street
– 52 luxury one and two bedroom condominiums atop street-level retail and commercial development
– Use: residential, restaurant, education, daycare, retail
– Size: 22,636 Sq Ft.
– Completed Year: 2003
Laurel Parc Senior Living
– Luxury senior living community featuring independent, assisted, memory care, home care services
– Amenities include three full-service restaurants, fitness center, salt therapy room, beauty salon, rooftop patio, pastry chef
– Size: 442,000 Sq Ft.
– Phase I Completed Year: 2006- Phase II Completed Year: 2016
– Visit Laurel Parc at Bethany for more information
West Parc Apartments
– 149 unit apartment complex, underground parking structure, ground floor retail
– 525,000 Sq Ft.
– Completed Year: 2014
– Visit West Parc for more information
South Parc Apartments
– 152 unit apartment community of 1B, 2B, 3B units
– 180,000 Sq Ft.
– Completed Year: 1995
Bethany Athletic Club
– Full-service luxury fitness center and health club
– Amenities include: full-service day spa and salon, bistro, bar, indoor pool, outdoor pool, basketball court, group exercise room, mind/body studio, private turf room, full-service childcare, cardio, weight floor
– 50,000 sq ft.
– Completed Year: 2006
– Visit BAC for more information
Bethany Village Offices
– Terrace Plaza – Single Class A Office Building, 19,846 Sq Ft., Completed 2004
– Bethany Village Offices – 5 Class A Office Buildings, 12,000 – 22,834 Sq. Ft., Completed 2006-2009
– Laidlaw Tower – Single Class A Office Building, 23,000 Sq Ft., Completed 2010
Interested? Learn more about our services and career opportunities below.